API usage is on the rise and companies of all sizes continue to rely on APIs in 2021. We build APIs for mobile and web applications to accelerate your digital transformation. Leveraging APIs, Optimum Web enables you to offer new products and services for your partners and customers.
We create APIs for Your Business Success
We successfully build APIs of enhanced performance, security, and connectivity right for your unique requirements.






APIs are Key to Modern Software Delivery
Our API developers have hands-on experience in API development to help you design, document, and deliver world-class APIs, serving a huge range of scenarios, users, and processes in a fraction of the time.
We use Rust, Python, NodeJS, and PHP to build powerful, infinitely scalable, secure, and easily supported APIs to build applications faster.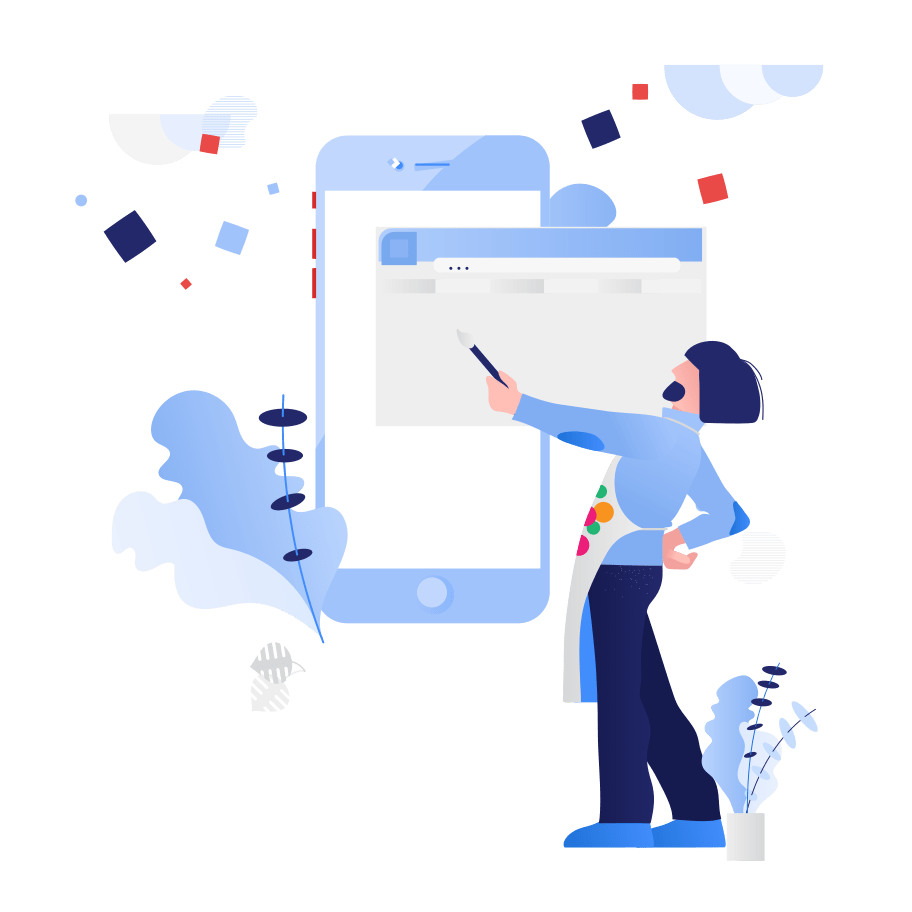 Mobile Applications in the Time of API Economy
APIs within software applications used to be a way of making the parts of an application work securely with one another. However, as a result of the API revolution, they are now treated more like independent monetizable products than code or system intermediaries. APIs have now become essential tools to drive business value and help realize your vision and achieve business goals.
Optimum Web API design and development service portfolio is intended to add strategic and technology thought and creativity to the development of your app, so that APIs can be used to create new business opportunities, and to improve products, services, and operations.
Whether your organization is in the early, developing, or maturing stages of a digital transformation, making data available on any device, anytime, anywhere via API development.
Optimum Web is here to help you move to the new reality of the API economy, developing mobile apps – powered by APIs, bridging the communication gap between backend systems and modern mobile applications.
API-Driven Web Applications Development
Cloud platforms and frameworks to formulate digital responses to market opportunities at greater speed and able to face growing expectations for software customization.
Here at Optimum Web, we have fully adopted the newer approach to web application development based on the utilization of an API-Driven model.
API-Driven Connectivity
The API-driven architecture allows enhanced scalability, where "nodes" (admin interface, web experience, future mobile, and other apps) are independent codebases all sharing a common data access point and leveraging increased connectivity.
10 Benefits of API-driven Web Applications Architecture
Infinite scalability – vertical and horizontal.
Flexibility & Modularity.
Enhanced connectivity.
Lower dependency of components.
Quick prototyping.
Long-term sustainability.
Multi-channel distribution.
 Availability to third-party applications.
Simplified maintenance.
Plug & Play technology
Amplify Business Value through Custom API
APIs are increasingly scalable, connectible, monetized, and ubiquitous.
Our in-depth knowledge of technology and business mean we can build custom cloud native API-based applications that create persistent disruption in your markets.
Our team writes clean and qualitative code in order to provide a high-performance and quick response from APIs of any size and complexity.
Our wealth of knowledge resources allow us to identify and leverage modules, microservices, and other plug-and-play resources to speed API-development time.
We have experienced and skilled API architects and developers to provide services throughout full life cycle API development leveraging modern, scalable, highly available architecture patterns.
Accelerate Innovation with API!
Over the past years, APIs have become essential tools for building software and a business model driver, bringing it to the market faster. Optimum Web makes it easier to design, connect to, and manage APIs across multiple environments from test to deployment.

5 Reasons to Choose Optimum Web for API Development
1. Optimum Web's deep business and technical capabilities and hands-on experience of API development can help you accelerate change in your industry with custom API-driven applications that deliver the agility, efficiency, security, and business impact you're after.
2. Whether you need an API for a mobile or a web application, API architects and developers have the skills and resources to implement any custom API solutions with the scalability, reliability, and security that you need.
3. We enable API development and management across the entire lifecycle, from design and documentation, to test, deployment, support and maintenance.
4. We leverage the latest API development technologies and follow best practices, so our APIs are built secure and high-performance, cost and effort-efficiency.
5. We provide software architecture consulting to enable your software scalability. we know your requirements aren't just technical. We collect all core requirements including user experience, business process, security, data, compliance to craft custom API solutions that fit your business and solve your toughest challenges.